As business owners and managers, we love tried-and-true methods of advertising. Why change something that's working, right? Don't fall into this trap with your promotional products. Distributing a wider variety of promotional products will benefit your business because it puts your name in front of a more diverse target market. Pens and cups are great, but you can bet that all of your competitors are likely handing out similar products. Set your business apart by handing out timely products. Some of our seasonal products for the summer include insulated tumblers, coolers, and camping chairs. For more ideas, browse our selection below or view our entire promo product database here.
Floating Flip-Flop Keychain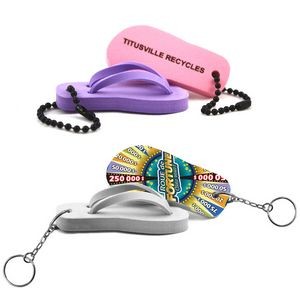 Find a product that caught your eye? Request a quote and someone will be in touch within 1-2 business days.