Digital printing is one of our core processes at Signs & Design. We use a top-ranked high quality, highly efficient printers to achieve outstanding color and definition results including the Mimaki JV-3-130 SPII solvent printer and the HP Scitex FB500 UV printer. This industry leading technology, along with the expertise of our talented in-house Graphic Designer and professional installers, will make truly make your project stand out from the crowd.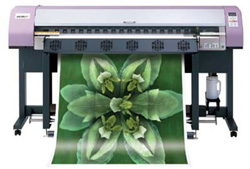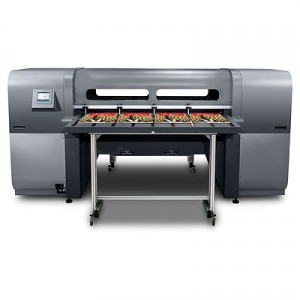 The remarkable wide format HP allows Signs and Design to print directly on virtually any rigid or flexible material with good ink adhesion — we like to say we can print on just about anything, as long as it's not currently in motion. We've even run a standard-sized wooden door (sans hardware) through this printer with stellar results! Printed exterior signage achieves display permanence of approximately 2 years unlaminated and we also have a brand new in-house wide format laminator that can extend durability.
As always, we can do simple lettering to full color digital prints- whatever you can dream up, we can produce.